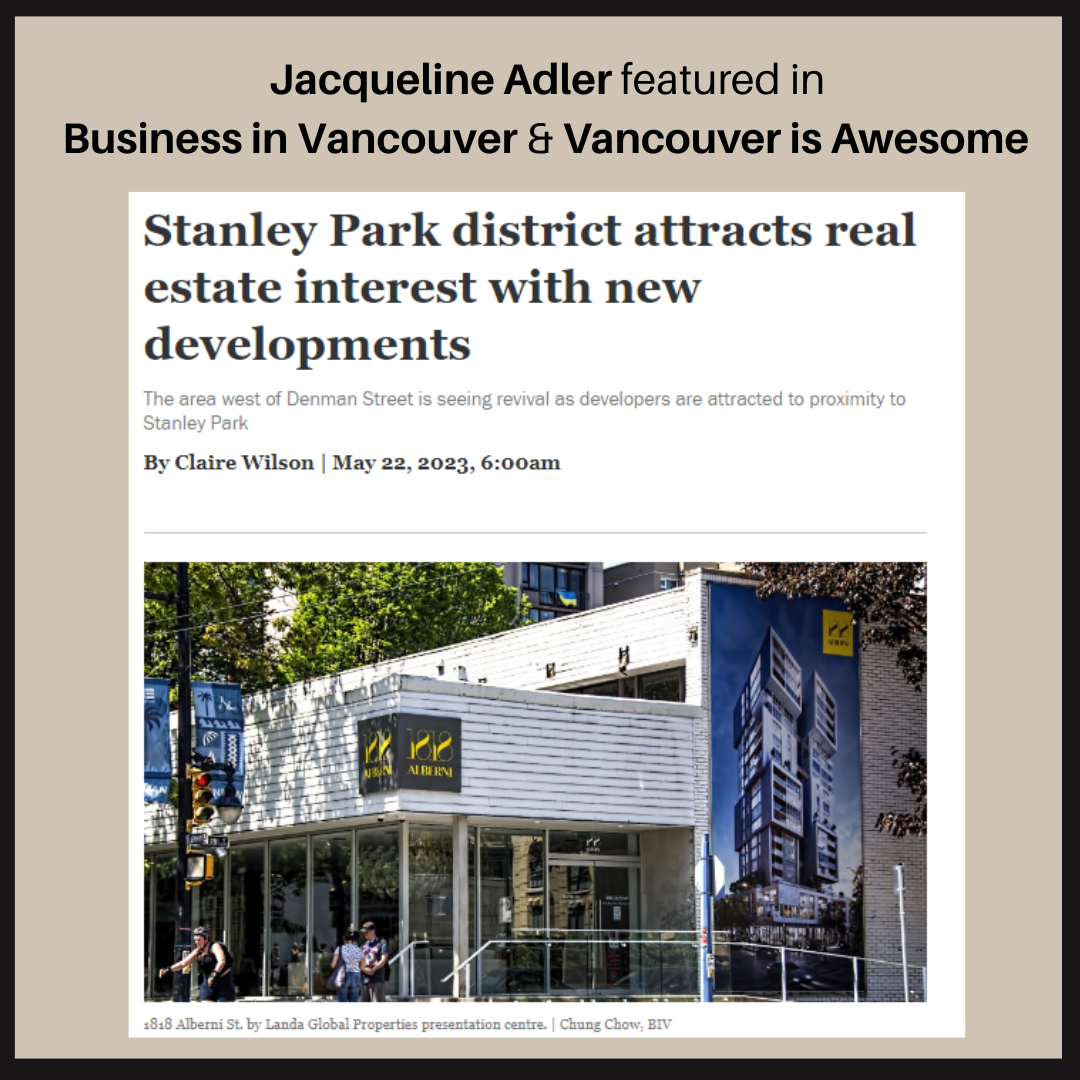 The Stanley Park District in downtown Vancouver is being flagged as an up-and-coming area within local real estate. Adjacent to Stanley Park, the sub-area has the elegant appeal of Coal Harbour and the community atmosphere of the West End.
Defined as the area west of Denman Street, the district is a subsection of the Coal Harbour neighbourhood, according to the real estate agents who spoke to Glacier Media. 
The area is seeing renewal with notable developments like 1818 Alberni St. by Landa Global Properties, 1515 Alberni St. by Bosa Properties and Westbank's Alberni building which is designed by renowned architect Kengo Kuma.  
Many of the new developments in the area are marketing proximity to Stanley Park while still having the downtown lifestyle, according to Jacqueline Adler, a real estate agent with Sid + Jacqueline Real Estate Group. 
READ THE FULL ARTICLE
HERE